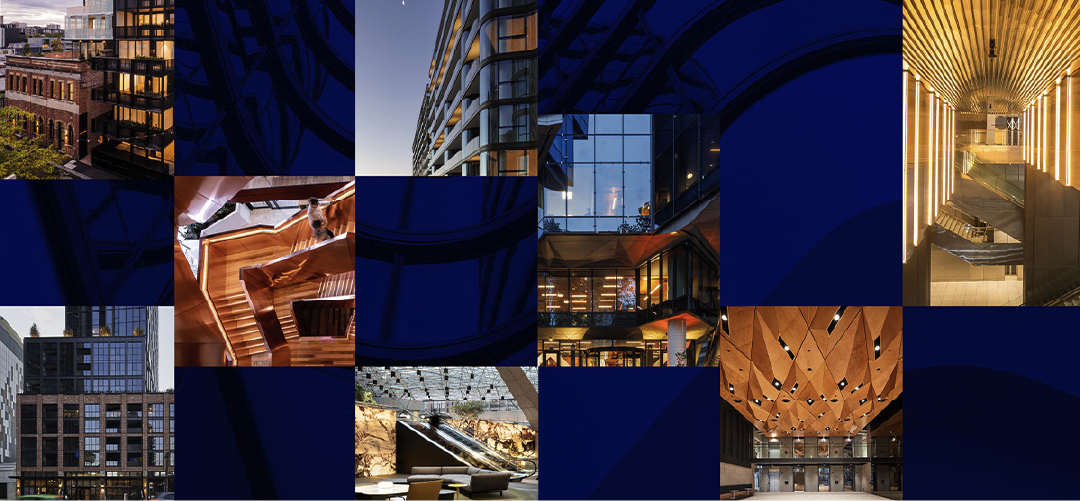 Brand Design Campaigns
Rider Levett Bucknall (RLB)
---
The Brief
Recognise and Reward
RLB, a global construction, property and management consultancy, has been the principal sponsor of both the Property Council of Australia Innovation & Excellence Awards for over 40 years and the Property Council New Zealand Awards for over 25 years. Each year, we are tasked with the challenge of bringing together integrated brand design campaigns which celebrate the design and architectural achievements of the property industry throughout Australia and New Zealand.
---
The Challenge
Cohesion and Celebration
The brand design framework for the brand sponsorship campaigns needs to bring together unique and disparate architectural projects across several touchpoints and campaign channels. The system also must work well in both Australia and New Zealand and be adaptable when celebrating a hero project or multiple projects. With the recent inclusion of a new prize category which recognizes excellence in public art, the design also now must adapt to be able to beautifully showcase incredible works of art.
---
The Solution
Unify and Showcase
Aligned with their brand positioning 'bringing imagination to life', the RLB Awards brand design campaigns bring together striking photographs of iconic projects combined with bespoke illustrations and textural graphics. The uniqueness of each iconic property or public art project is celebrated while being unified with a carefully crafted branded RLB design framework. From highly detailed RLB project showcase books, magazine advertisements through to digital marketing and social media campaigns, industry design excellence is shared and celebrated in a distinctively RLB branded style.