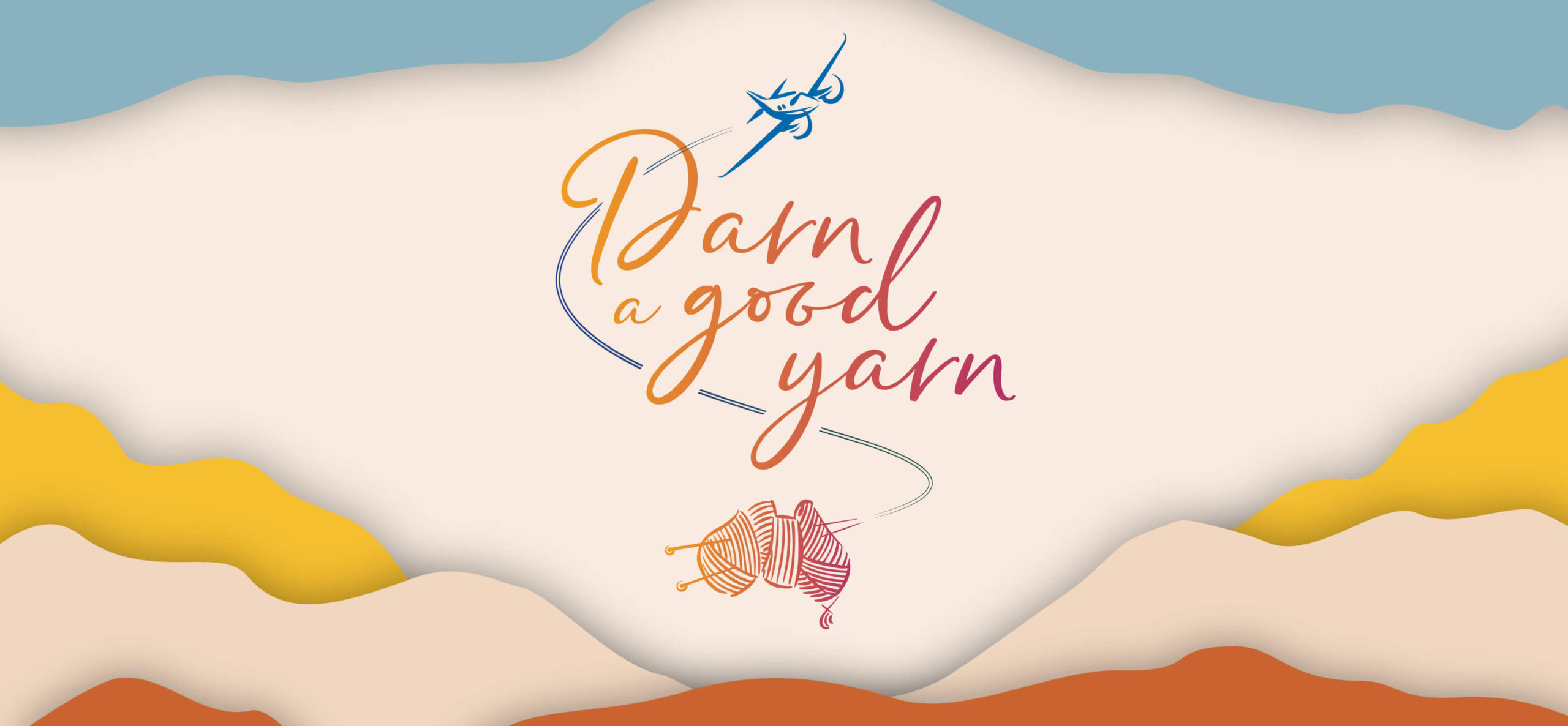 ---
The Brief
Sharing stories from the bush
A joint initiative of the RFDS and the Country Women's Association (CWA), 'Darn a Good Yarn' had been in the works for a few years. The project started with a call for entries to people in the bush to submit their 'yarns', their anecdotes, poetry and memories of living on the land. In the words of the RFDS, '..this book captures "Struth!' moments – good and bad – and provides real stories of how Aussies come together to assist each in times of need'.
---
The Challenge
Find the balance, keep it real
It really is a privilege to have been trusted with the task of bringing this special book to life. With so much disparate content (from quirky to serious) we needed to make sure that we could create order in the disorder. It was also important that the creative treatment throughout felt friendly and authentic. We also needed to strike a balance between the visual and the text so that the design did not detract from the stories.
---
The Solution
Hand-made but not homespun
'Darn a Good Yarn' has been a real labour of love; turn any page and you are met by a unique set of designs. The pace and readability of the book is enhanced by tactile, torn paper textures, earthy and organic colour tones, handwritten and typewriter fonts, unique illustrations and patterns. The Wills team also sourced, cooked and photographed CWA recipes. The resulting designs serve to enhance and celebrate, but not dominate, the special stories of the bush.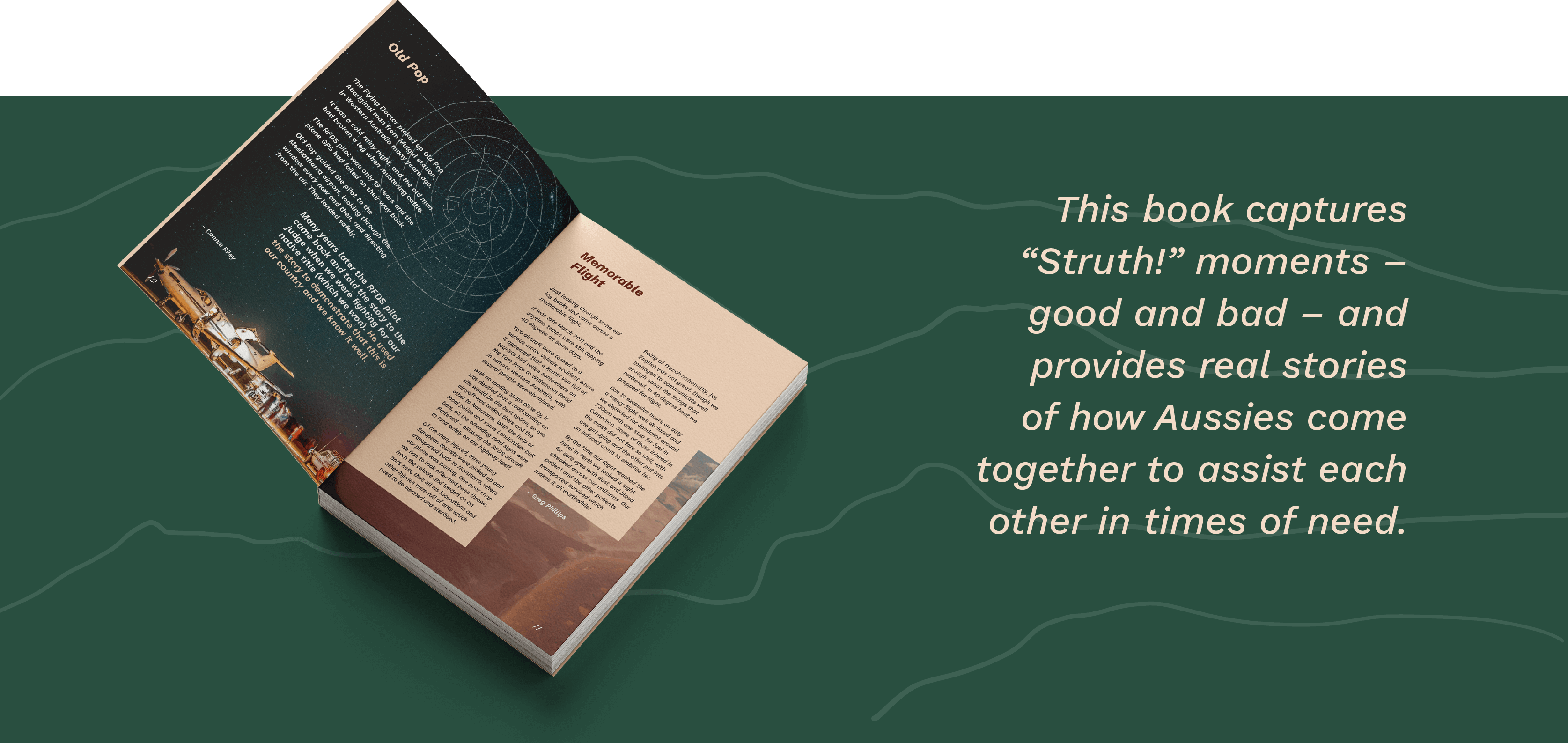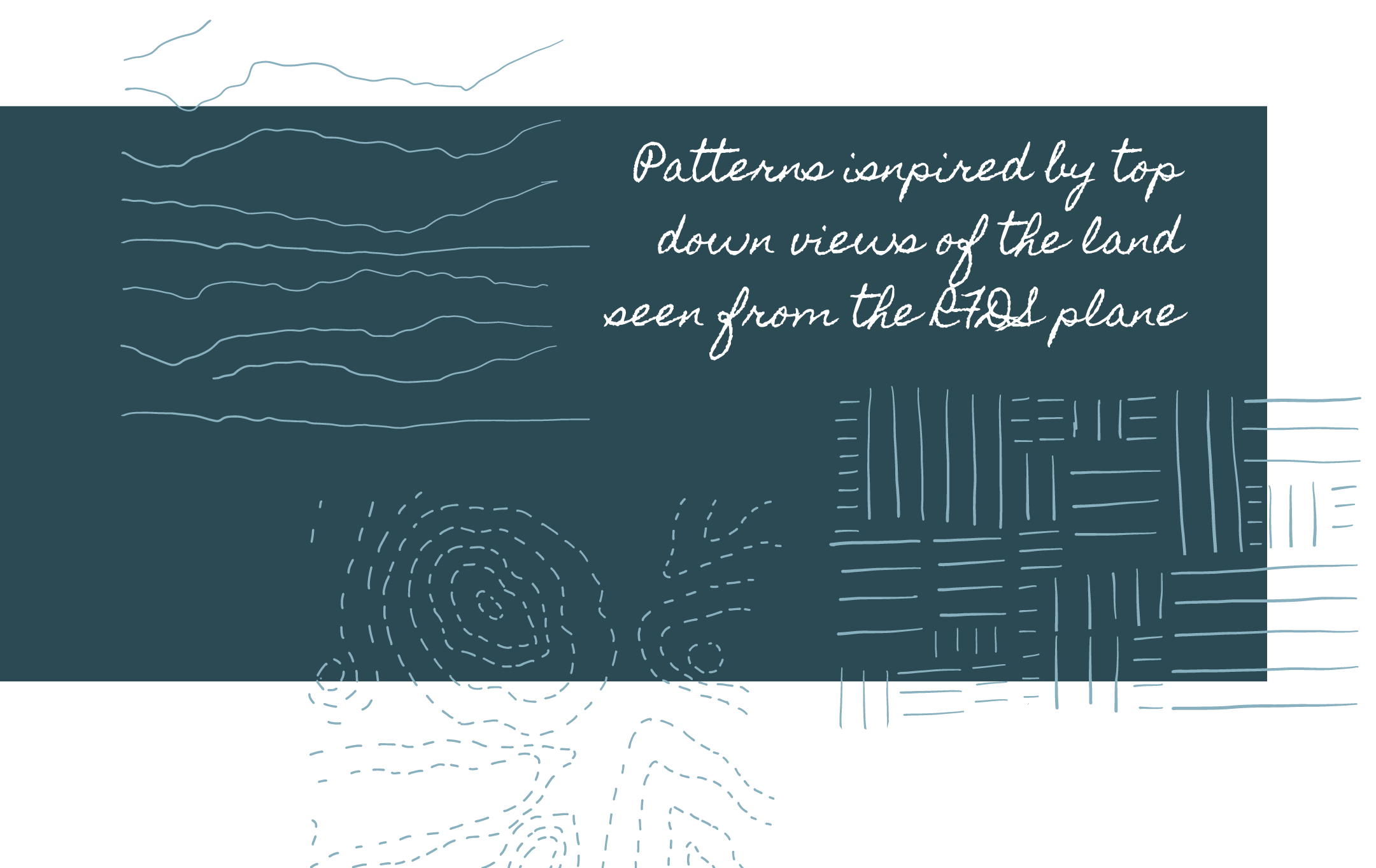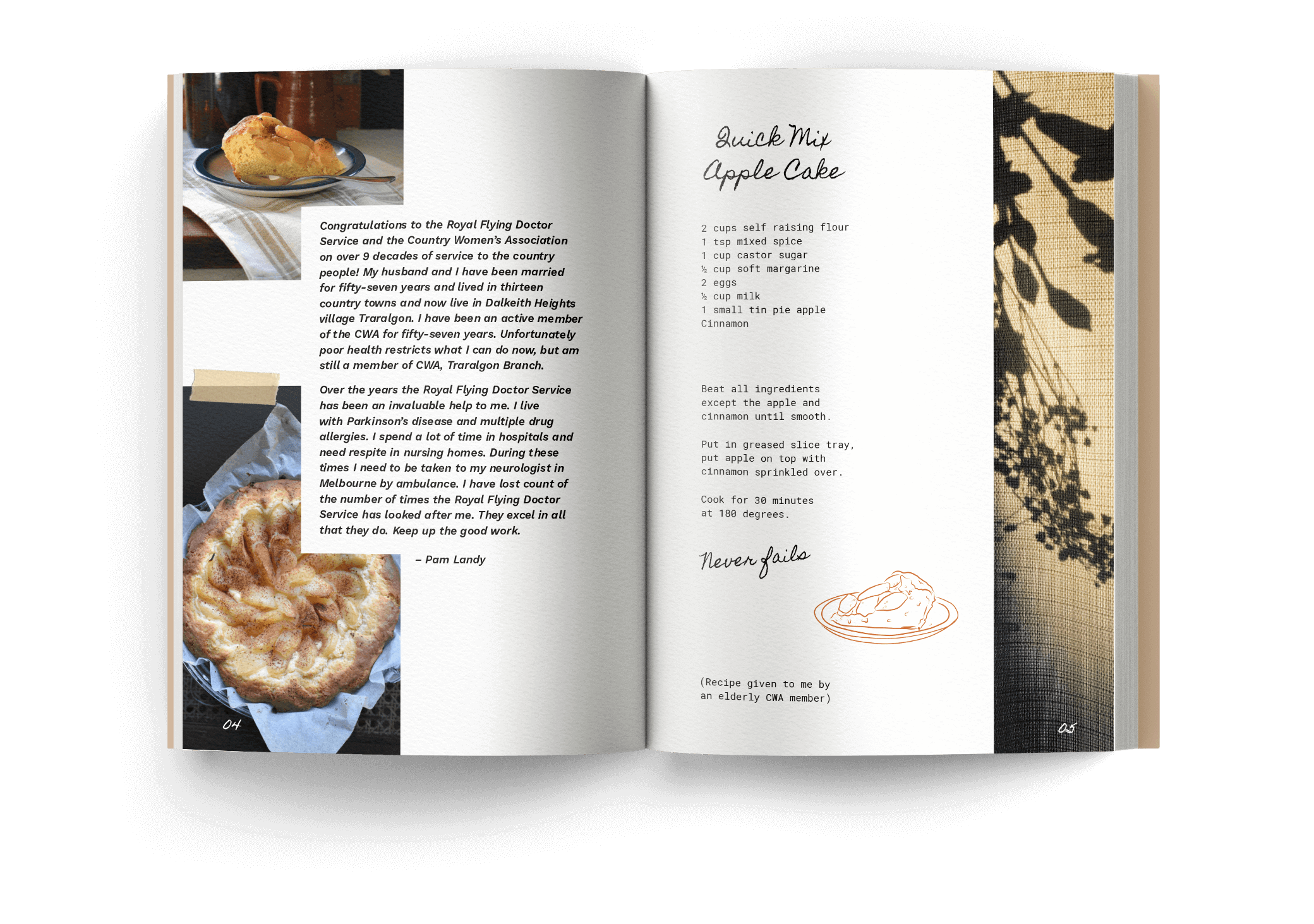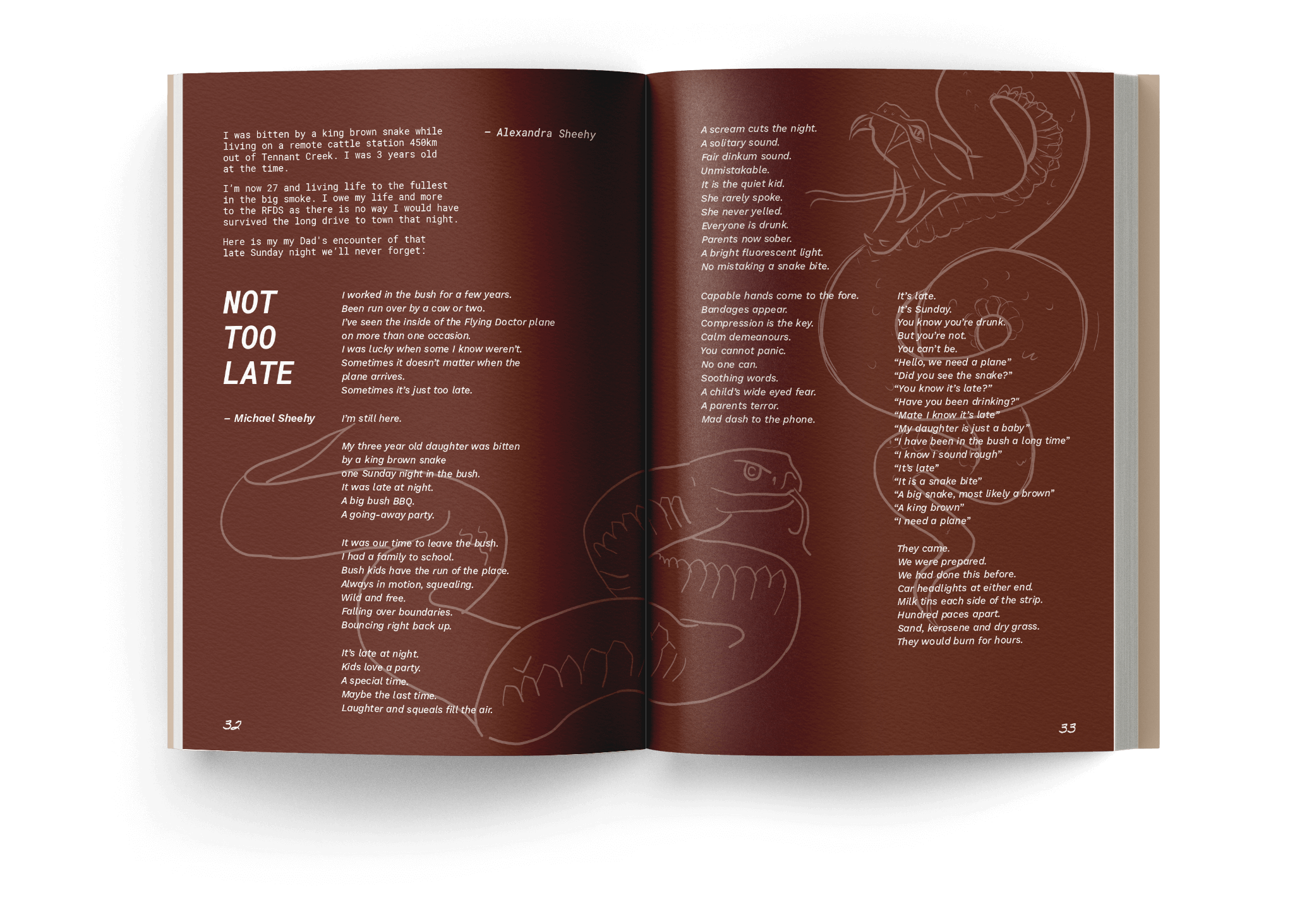 "This is beautiful. You have done a superb job."