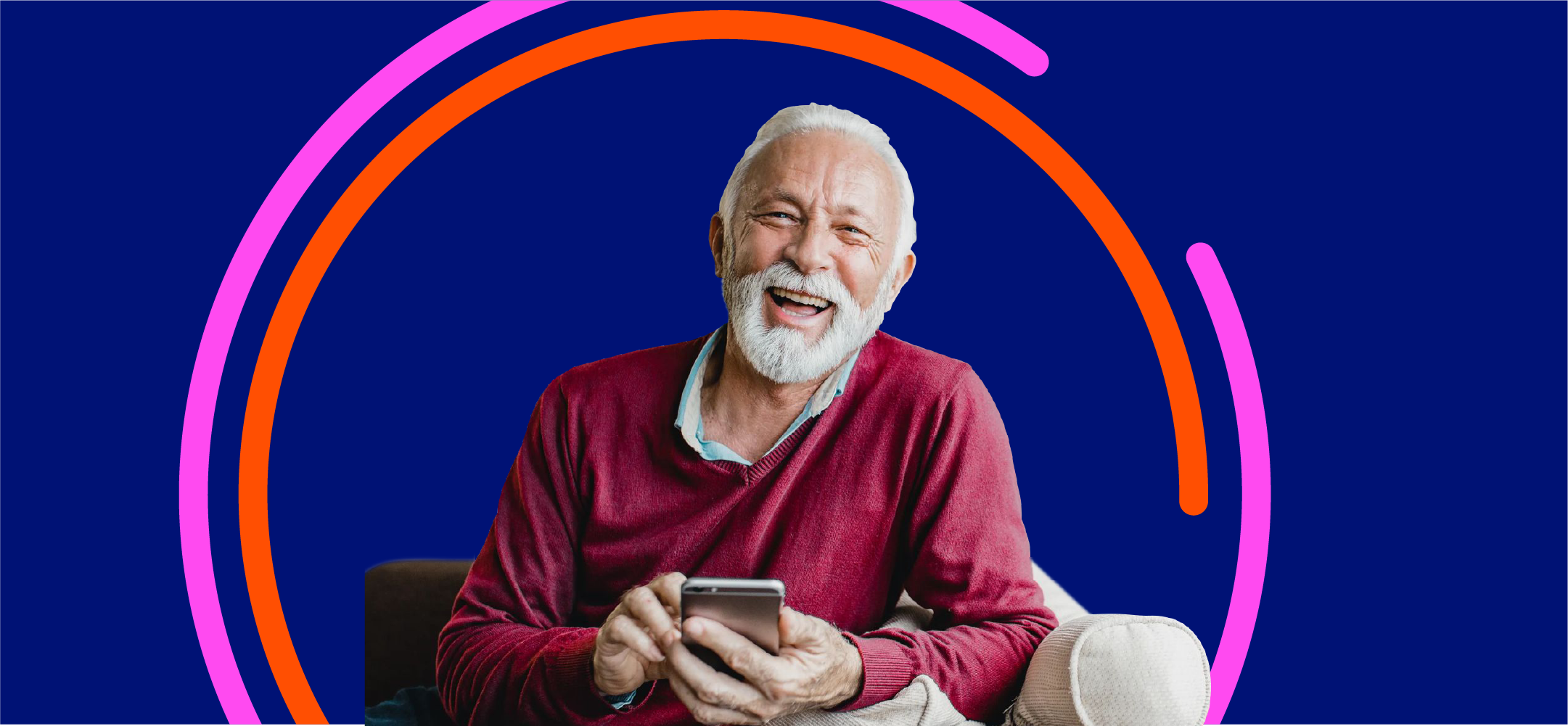 Brand Refresh
Good Things Foundation 
---
The Brief
Refresh and Redefine
Good things Foundation (GTF), a social change charity based in the United Kingdom and Australia, partners with community organisations to bring digital literacy programs to thousands of people disadvantaged by lack of access, ability, or affordability. Conquering the digital divide through multiple partnerships, programs and audiences was leading to brand confusion and complexity. Good Things Foundation approached Wills to refresh, redefine and reinvigorate their branding.
---
The Challenge
Complexity and Consultation
Some elements of the brand palette were to be retained, including the name and an enigmatic logomark which would need to be carefully evolved. There were a myriad of sub-brands and programs with inconsistent naming conventions and logo treatments. Being a not-for profit entity as well as one focused on digital inclusion, we had to be very mindful of both budget and the practicalities of colour accessibility. The brand project was to be led out of Australia but implemented across the UK as well where the charity was founded, so an inclusive, collaborative approach was essential.
---
The Solution
Clarity and Care
Wills created a strengthened and more expressive master brand with simplified and streamlined sub-brands and campaign logos. We evolved and distilled the design of the previous logo to four circular lines to represent the GTF's core streams of service. The coloured circular lines were then evolved and applied dynamically as a visual device across branded collateral to frame audiences in positive interactions with the brand. Brighter colours and a friendly font reinforces the 'Good' in the GTF brand name and their programs and partnerships.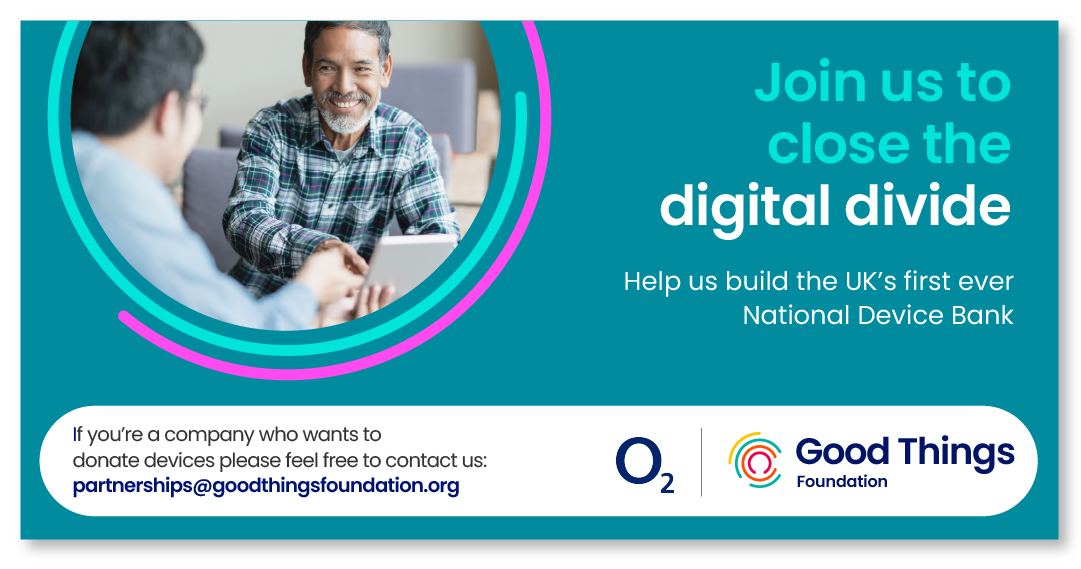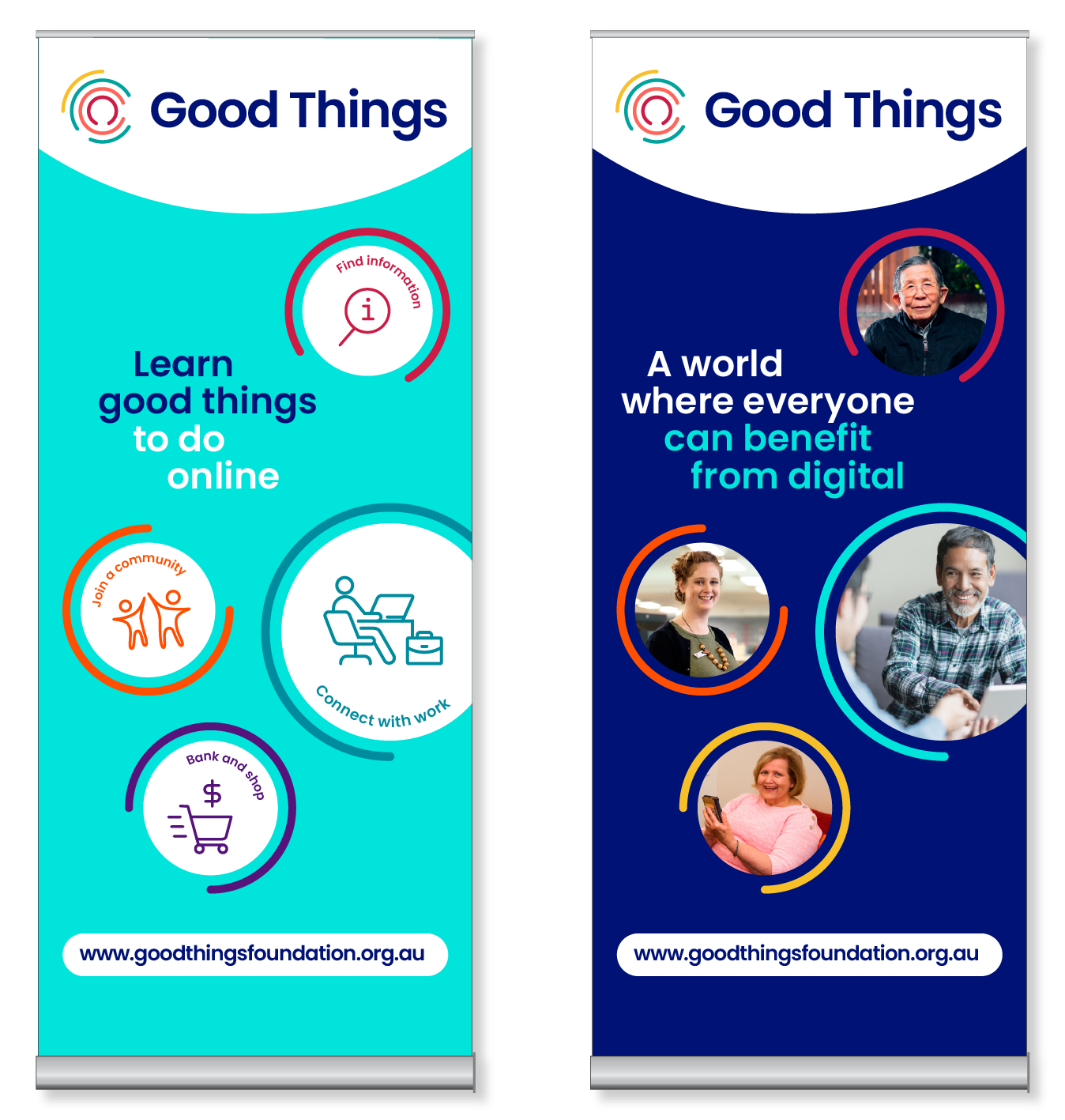 "
'We all really love the final brand concept….thanks for the great work you have done and for the graciousness you have shown.

"