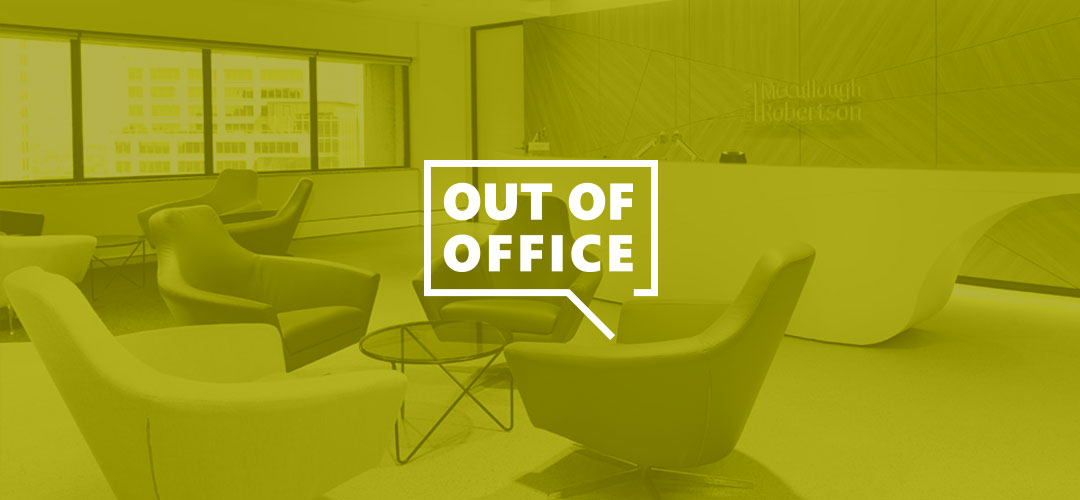 ---
The Brief
Attracting the best and brightest
The war for talent amongst the nations law firms is fierce, with each firm offering summer clerkships and graduate positions. But attracting the high achievers means clearly articulating what the firm offers, the culture it fosters and what makes it different from the other firms.
---
The Challenge
What makes us different?
As Queensland's largest law firm, McCullough Robertson has a long history of providing legal advice to the resources, agricultural and property sectors. Many of the firm's partners come from the land, and have deep roots in regional communities. As opposed to the traditional city firms, McCullough Robertson lawyers are often found offsite, working at client offices, worksites and operations – an attractive offer for a graduate wanting to venture beyond their work cubicle.
---
The Solution
Out in the field
The Out of Office campaign celebrates McCullough Robertson's unique workplace culture by transforming the well known automatic email reply into a compelling message, aimed at engaging graduates who will make the right fit. The project included branding the campaign, advertising collateral, materials for career expo conferences and the design of what has become a coveted luggage tag among the graduates.
"The war for talent is serious, and the campaign worked brilliantly."